A warm welcome
awaits at The Crispin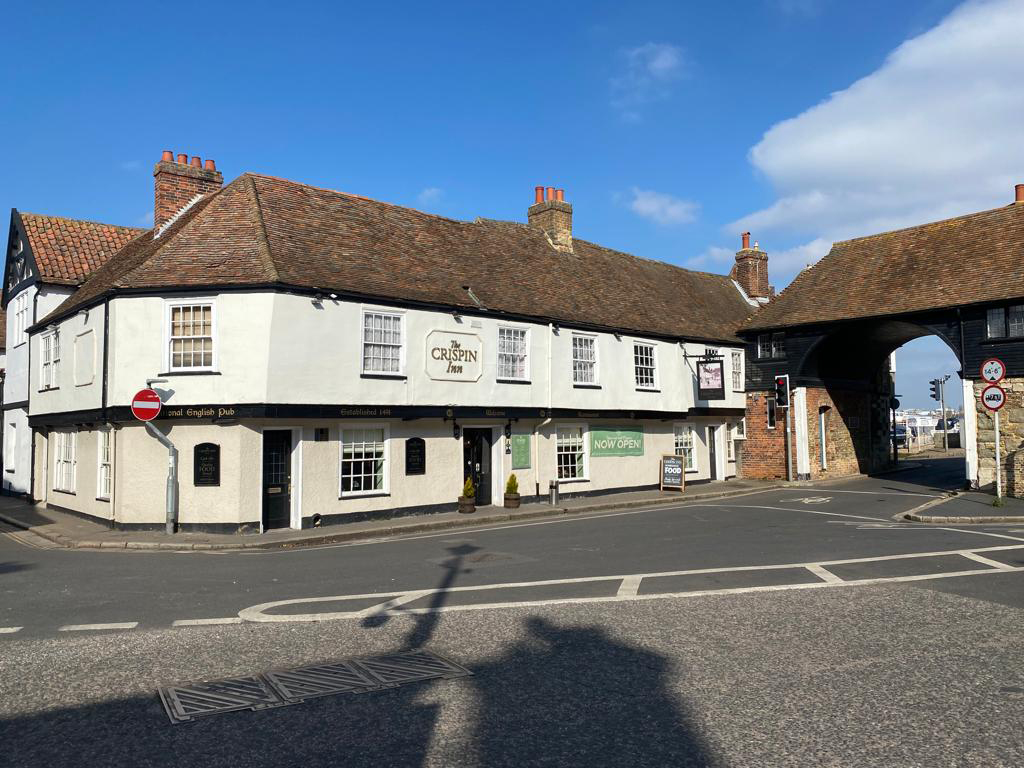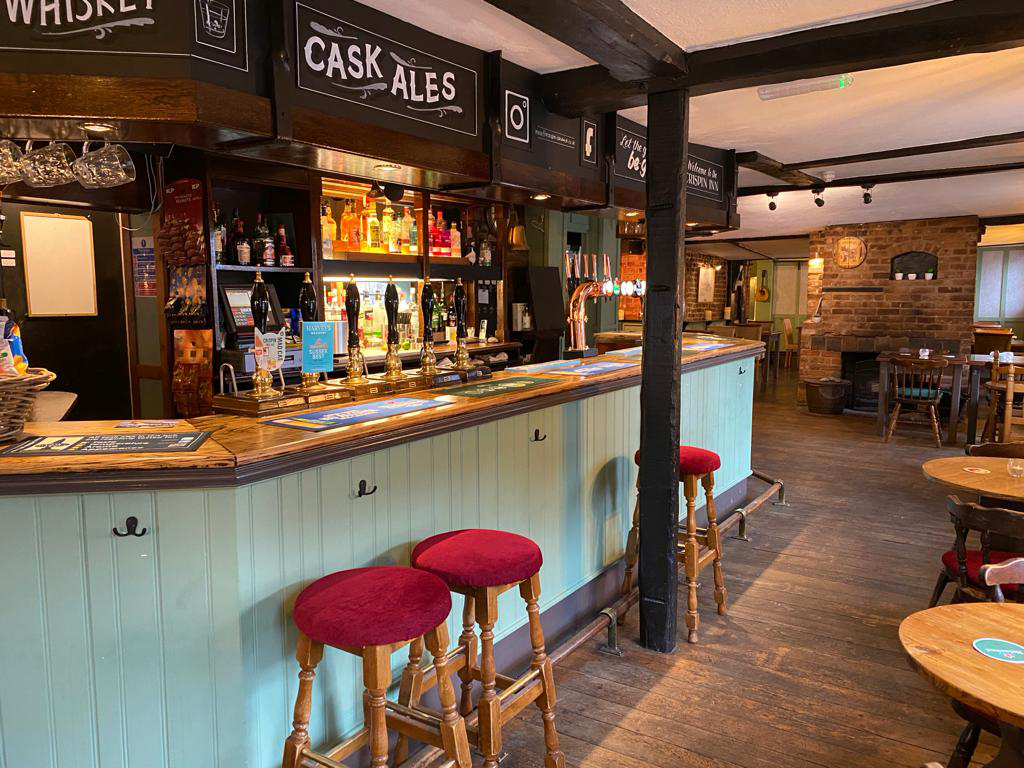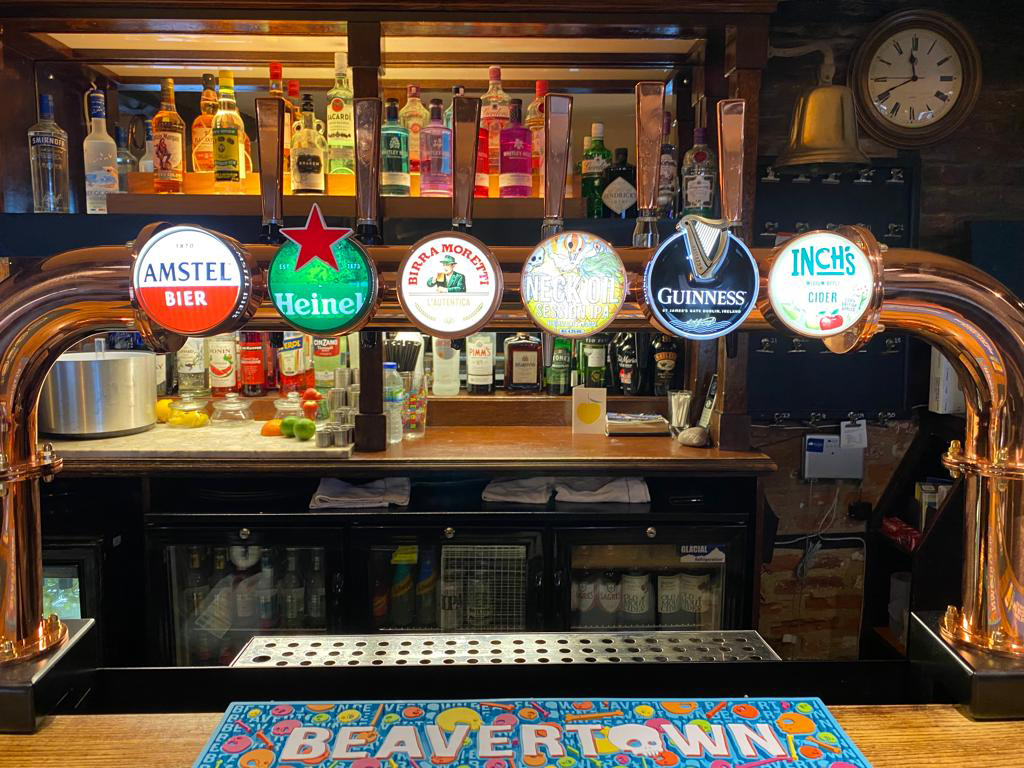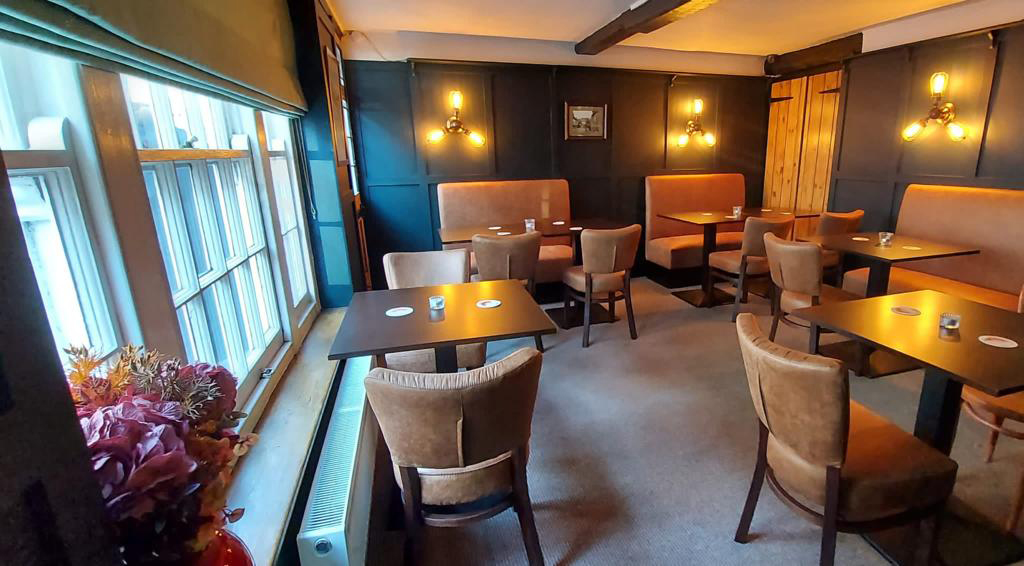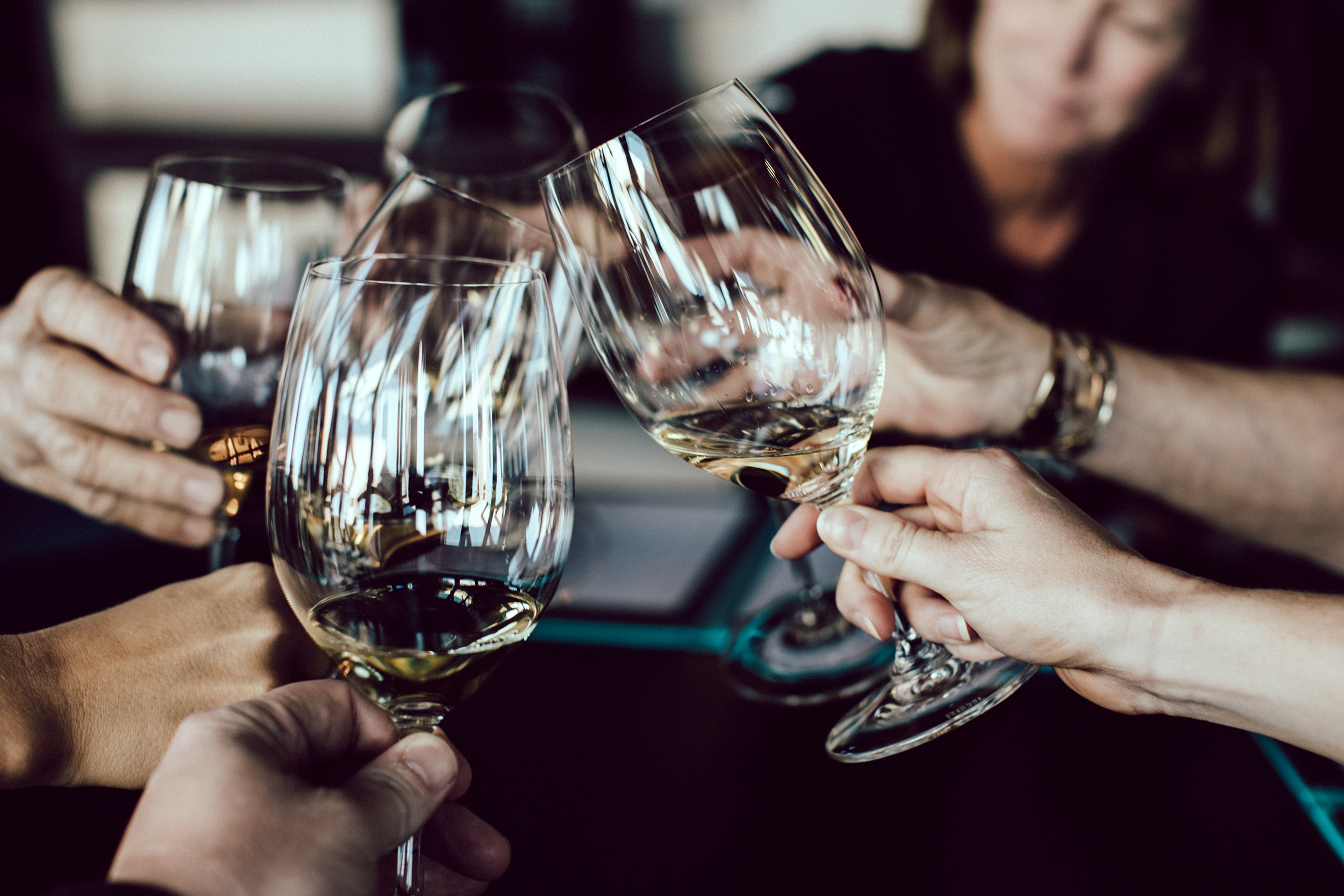 A local favourite with local ownership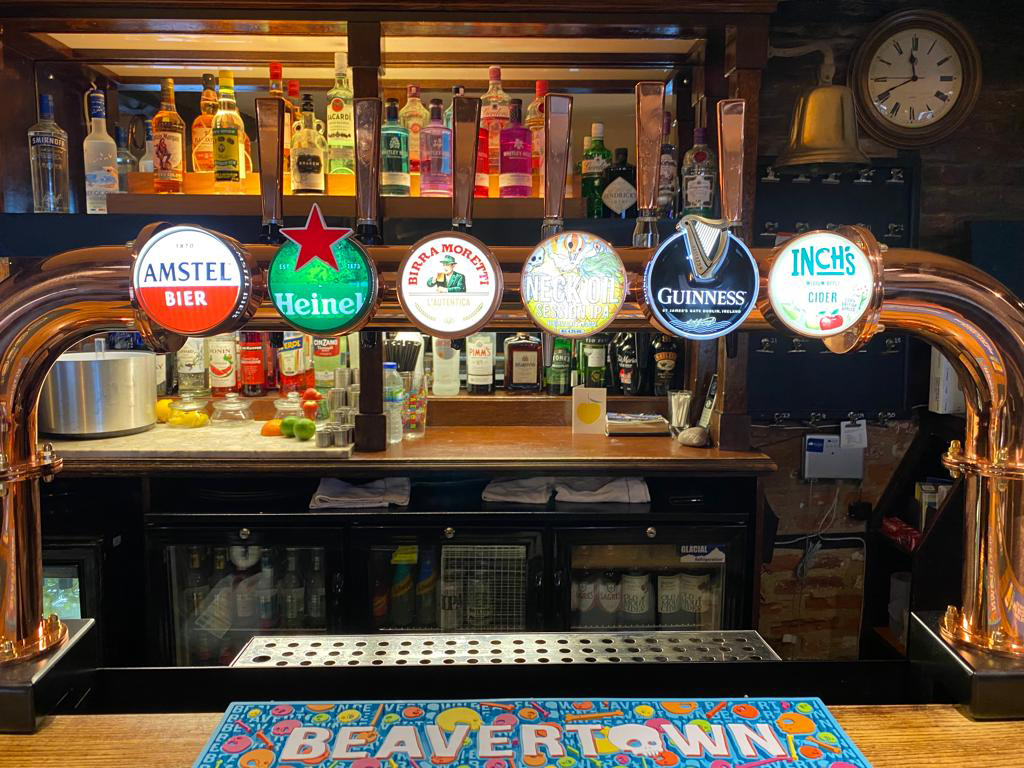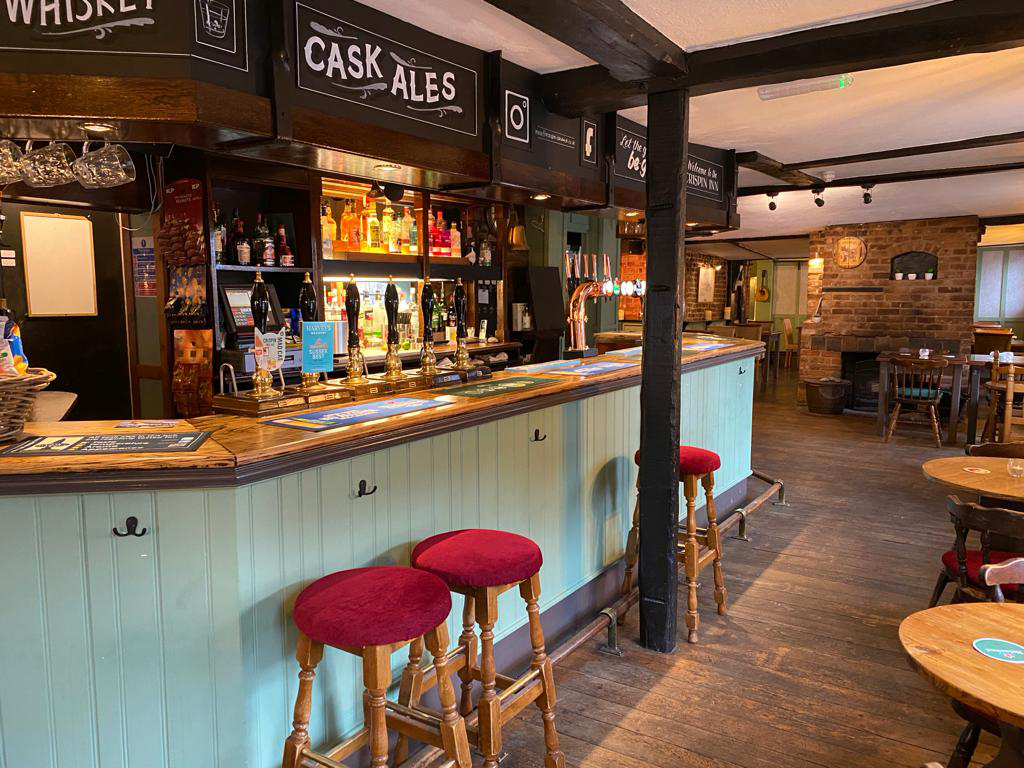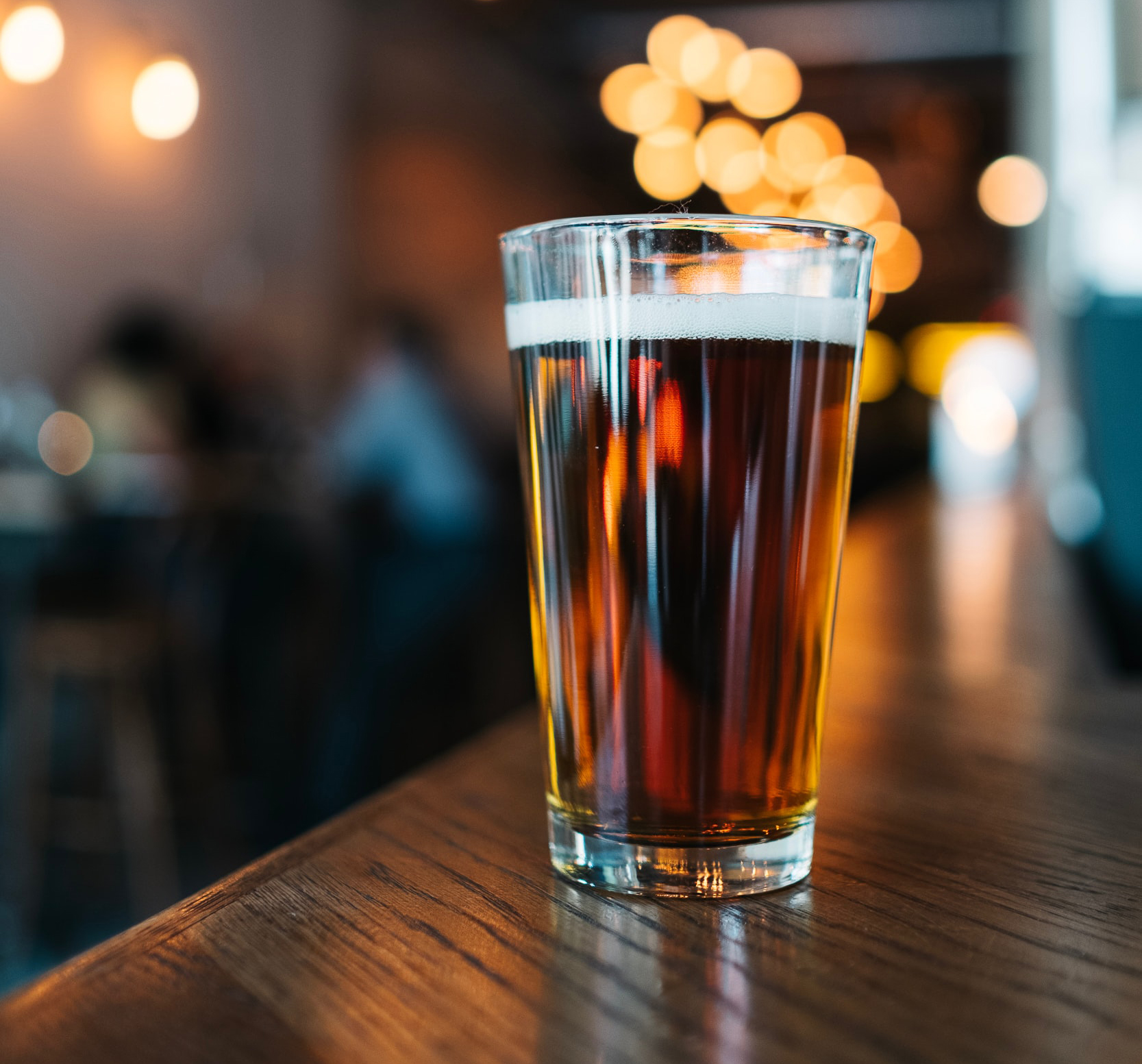 Landlord Ian, along with partner Barbora and manager Dan are three local Sandwich residents and took over the reins of The Crispin Inn in February 2022.
After closing for 2 weeks for an interior refurb the pub now has a fresh and clean new look. The creation of a proper snug is part of the change and is available for private hire for small gatherings or family occasions. The rear barn has also undergone refurbishment and is now a wonderful room dating back to the 15th Century with oak beams and flagstone floor folding doors open out on to the rear courtyard and river Stour beyond. The barn forms part of the restaurant but can also be made available for small functions and parties of up to 20 - 25 people.
History of The Crispin
Although it is recorded as a public house only since 1823, it is known to have been in existence since medieval times and in business since 1491. Inns of this description were used as the official meeting places of shoemakers and workers in leather. (St. Crispin is their patron saint).
The 1891 Census gave the address as in bridge Street.
Within the ancient town and Cinque Port of Sandwich, situated and lying at the High Street, can be found the Inn known by name and sign of the "Crispin."
It was built in the 6th year of Henry VII in 1491. When first erected it was a dwelling house, smaller in structure than the present day building, with one door leading into Strand Street. It was owned then, and formed part of the estate of one Julian Ketchull Esq. of the parish of Ash next Sandwich who possessed of it until his death in 1519, after which it passed by right of descendancy to his son Nysall of Wingham, in whose hands it remained for the entirety of the reign of Henry VIII. In 1565, the executors of the estate of Nysall Ketchull, disposed of the property by sale to one Richard Husband Eqs. of the parish of Postling, in whose possession it remained until his death in 1597. After which it passed to his children Charlotte and Robert. Charlotte Husband died in 1633, and this property and others in Sandwich, Postling and Yalding were transferred to the estate of Robert Husband, who in 1654 was declared an insane person, and in consequence of lunacy was granted. A trustee was appointed in the guise of on William Wychell M.D. of London, who sought permission to sell off parts of the estate to cover the debts incumbered by Robert Husband.
In 1657, this and one other property nearby in Sandwich, were purchased by one Thomas Cobb Esq. of London, in whose descendants it continued down until at length it was disposed of by sale to one Geoffrey Tregowan in 1746.
For the duration of this time this house had been tenanted, leased and released to a number of persons of varying circumstances and occupations. For a good many years during the eighteenth century it was the home of the ferry-man who operated the ferry across the Stour before the bridge was built. In 1755, a petition was sought to build a bridge over the river. In 1757 and drawbridge and toll house with living quarters was opened. During the period of building, works were carried out to this house to enlarge it and form it as part of the bridge-house. One Caleb Wellard, was appointed bridge-man to collect toll monies.
In 1765 one Thomas Hills came to dwell here, he was described as a furniture maker and common beer seller. In 1769 he applied for and was granted a licence to sell ales from these premises. At this date the house was afforded no title, other than that of a "bere house in Strande Street. In 1790 upon the death of widow Hills, one Wellard Scones beer-seller, obtained a licence to sell ales and ciders from these premises and in 1792 he was granted a full licence to sell liquor from the same premises he now called the "Crispin," after the patron saint of shoemakers who with his brother were said to have been shipwrecked near here whilst fleeing from France.
By 1827 the "Crispin" was in the hands of Edward Niles, brewer of Ramsgate. During this period and for many years to follow the task of collecting the tollcharges fell upon the resident keeper of the "Crispin". In 1845, the address of the Inn changed from Strand Street to No. 6 High Street. In 1873, widow and keeper of the "Crispin" Sarah Kelsey, paid an annual rent of 22 pounds. In 1882, it was purchased by one Alfred Sparkes, innkeeper for 800 pounds. In the early twentieth century the "Crispin" was purchased by the forerunner of the present Bass-Charrington Brewery.
The Bass Brewery was started in 1723 by one Thomas Bass, a carrier of Burton. Upon his round he sold a home-brewed ale. The demand for his beverage grew to such an extent, that he was obliged to sell his removal business to one named Pickford and concentrate solely on brewing. Such was the commencement of the Bass brewery and Pickford removals.
Join
Join our mailing list to be invited to special events such as wine tasting etc.
We promise not to share your contact details with any third party. View our
Privacy policy
.
Contact
High Street,
Sandwich
Kent CT13 9EA
Opening Hours
| | |
| --- | --- |
| Friday | 11:30am - 11:30pm |
| Saturday | 11:30am - 11:30pm |
| Sunday | 11:30am - 9:00pm |
| Monday | 11:30am - 11:00pm |
| Tuesday | 11:30am - 11:00pm |
| Wednesday | 11:30am - 11:00pm |
| Thursday | 11:30am - 11:00pm |
| | |
| --- | --- |
| Lunch | 12:00pm - 2:30pm |
| Dinner | 6:00pm - 9:30pm |